The HIRUZ Clinical Trial Unit (CTU) is recognized for its expertise in the support and advice in submissions and monitoring of academic clinical research projects. Investigator-initiated academic clinical research is defined as research for which a (university) hospital, university or an authorized organization acts as sponsor. This means that this particular institution has the full responsibility over the design, set-up, management and safety of the clinical experiment.
In addition, the sponsor owns the study results and has the right to publish them freely. The definition of investigator-initiated research does not exclude that the institution receives support in order to execute the study (e.g. financial support, free medication, statistical support, CRF creation, personnel, …).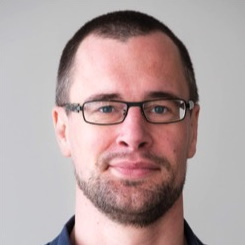 Dr. Philippe Van Rompaey
Clinical Trial Unit Manager

---
Focus teams
---
Support in the preparation of a correct and complete submission package for the Ethics Committee and Competent Authority, if applicable
Guiding the investigator in reporting to the Ethics Committee and/or the Competent Authority: amendments, safety reporting, annual progress report, end of study reporting, notifications,…
Performing on-site and remote monitoring according ICH-GCP for all clinical trials with medical products and medical devices for which Ghent University (Hospital) is sponsor. Monitoring can also be provided for other trials upon request,
Providing a no-fault insurance (only when Ghent University (Hospital) is sponsor),
Guiding investigators and providing advice in the development of a trial,
Providing (online) training regarding ICH-GCP
Follow-up on the new or updated regulations, interact with other research institutions (universities, university colleges, VIB, Government, KCE, …)
Experiments under the law of 7 May 2004 means "Every clinical trial, study or research performed on humans, with the intention to gain knowledge inherent to the execution of healthcare professions as defined in Royal Decree n ° 78 of November 10, 1967 on the execution of health professions".
In general, this concerns all interventional and prospective observational research on humans with the exception of retrospective research, research on embryos in vitro, on cadavers or residual biological samples.
Interventional research
this includes every research on humans that deviates from normal standard diagnostics or standard therapeutic care. For example: questionnaires or interviews, extra blood sampling, extra RX, psychotherapy, diet intervention, rehabilitation treatment, supplying a drug in a different dose or formula or supplying the drug for a different indication, testing a medical device.
This also includes:
• Clinical trials with medicinal product
• Medical Device trials
Prospective observational research
In this study, only healthcare data will be collected in the future, and epidemiological methods are used for the analysis of the results obtained.
Retrospective research
This research is based on previously collected data (i.e. data from existing patient records, medical records or administrative records), without the need to collect new data or having contact with trial subjects.
For every experiment on humans under the law of 7 May 2004, an approval of the ethics committee is mandatory. For clinical trials with medicinal products and trials with medical devices, approval of the Competent Authority (Federal Agency for Medicinal and Health Products – FAMHP) may also necessary.
For retrospective research and research on residual biological samples, approval of the ethics committee of Ghent University Hospital and Ghent University is mandatory as well.
The conduct of clinical trials in the EU is currently governed by the Clinical Trials Directive (2001/20/EC). The Clinical Trials Regulation (536/2014) will replace the Directive on 31 January 2022. Its aim is to ensure a greater level of harmonisation of the rules of conducting clinical trials throughout the EU.
When the Clinical Trials Regulation (CTR) becomes applicable, it will repeal the existing Clinical Trial Directive (CTD) and national legislation that was put in place to implement the Directive. It will also apply to trials authorised under the previous legislation if they are still ongoing three years after the Regulation has come into operation.
What does this mean for the future?
All new clinical trials have to be submitted under the new CTR (as soon as it enters into application).
For clinical trials submitted under the old CTD (i.e. before the CTR's entry into application), the CTD still applies for three more years. At the latest after those three years, these trials have to follow the CTR and must have been converted to follow the Regulation.
Until the Clinical Trials Regulation will become applicable, all clinical trials performed in the European Union are required to be conducted in accordance with the Clinical Trials Directive.
For more information on this topic, please visit the website from the European Medicines Agency (EMA).
Definition
A clinical trial means any human study intended to determine or confirm the clinical, pharmacological and/or other pharmacodynamic effects of one or more investigational medicinal products, and/or any adverse reactions to one or more research drugs and/or to study the resorption, distribution, metabolism and excretion of one or more investigational medicinal products in order to determine the safety and/or efficacy of these drug (under the scope of the Clinical Trials Directive 2001/20/EC).
For clinical trials with a medicinal product, approval from both the EC and FAMHP is mandatory.
Please be informed that as of May 26, 2021, the European Regulation (EU) 2017/745 on Medical Devices (MDR) came into force.
The MDR introduces a major update of the regulatory framework in the European Union and brings several changes to the scope of investigations that must be submitted for approval, the submission processes for clinical investigations and their substantial modifications, submission dossier contents and safety reporting.
Definition
All definitions provided in this section are compliant with the definitions stated in the Medical Device Regulation 2017/745.
Medical Device
Any instrument, apparatus, appliance, software, implant, reagent, material or other article intended by the manufacturer to be used, alone or in combination, for human beings for one or more of the following specific medical purposes:
diagnosis, prevention, monitoring, prediction, prognosis, treatment or alleviation of disease,
diagnosis, monitoring, treatment, alleviation of, or compensation for, an injury or disability,
investigation, replacement or modification of the anatomy or of a physiological or pathological process or state,
providing information by means of in vitro examination of specimens derived from the human body, including organ, blood and tissue donations,
and which does not achieve its principal intended action by pharmacological, immunological or metabolic means, in or on the human body, but which may be assisted in its function by such means.

The following products shall also be deemed to be medical devices:
devices for the control or support of conception;
products specifically intended for the cleaning, disinfection or sterilisation of devices as referred to in MDR Article 1(4) and products listed in Annex XVI of the MDR.
Examples: bandages, sutures, wheelchair, hospital bed, dentist mouth mirror, dental filling materials, heart rate monitor, blood pressure monitor, ECG device, EEG device, scalpel, needles, hearing aid, glasses and lenses, stents, blood bags, condoms, implants, catheters, defibrillator, eHealth app,…
Please note that when a medical device is in the development phase, for example a prototype, the prototype may be tested on subjects in order to validate certain parts of the medical device. Although the prototype may not fulfil its intended medical purpose yet, the product nevertheless already qualifies as a medical device, since that is the potential aim of the product.
Custom-made devices
Any device specifically made in accordance with a written prescription of any person authorised by national law by virtue of that person's professional qualifications which gives, under that person's responsibility, specific design characteristics, and is intended for the sole use of a particular patient exclusively to meet their individual conditions and needs.
However, mass-produced devices which need to be adapted to meet the specific requirements of any professional user and devices which are mass-produced by means of industrial manufacturing processes in accordance with the written prescriptions of any authorised person shall not be considered to be custom-made devices.
In-house device
A medical device manufactured or modified in-house by health institutions to address, on a non-industrial scale, the specific needs of target patient groups which cannot be met at the appropriate level of performance by an equivalent device available on the market. They must comply with the rules laid out in Article 5.5 of Regulation (EU) 2017/745.
CE-marking or CE marking conformity
Belgium.be: CE label
A marking by which a manufacturer indicates that a device is in conformity with the applicable requirements set out in the Regulation and other applicable Union harmonisation legislation providing for its affixing.
Clinical investigation
Any systematic investigation involving one or more human subjects, undertaken to assess the safety or performance (including clinical benefits) of a medical device.
All clinical investigations involving a medical device without CE-marking or which is used outside the scope of its CE-marking, an opinion from both the Ethics Committee (EC) and Belgian competent authority (FAMHP) is mandatory. Depending on the status of the investigational medical device, the submission procedure can be different.
---
Contact
Health, innovation and research institute
Clinical Trials Unit
Entrance 81 / Route 812
C. Heymanslaan 10, 9000 Gent
Before setting-your trial
HIRUZ.ctu@uzgent.be
+32 9 332 05 00
Agreement related questions
HIRUZ.contracten@uzgent.be
Study related questions
Contact your focus team